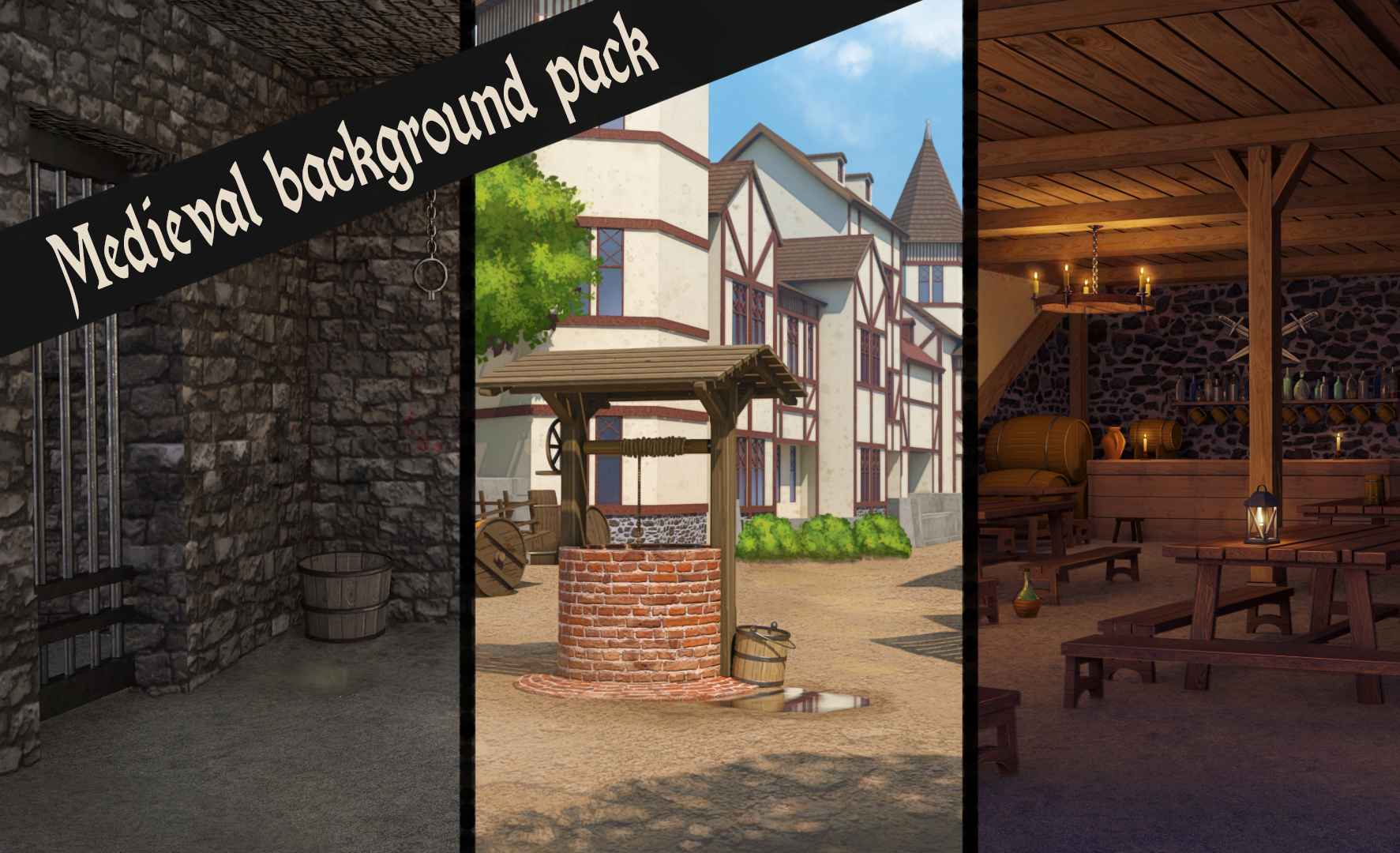 Medieval visual novel backgrounds
Medieval pack updated with 2 new unique backgrounds
---
Two new unique backgrounds with day/evening/several night versions have been added to the Medieval Backgrounds Pack.
The first is a rather modest living room when compared to others in the series. Not poor, but not richly decorated either. Perfect for the average family of the time.
The other is another part of the city, this time depicting a less circulated alley lined with homes. There are three night versions to choose from to depict either a peaceful night on the town or an illicit deal under the moonlight.
Enjoy! :)
Files
selavi's medieval backgrounds v1.8.zip
126 MB
Jul 12, 2022
Get Medieval visual novel backgrounds